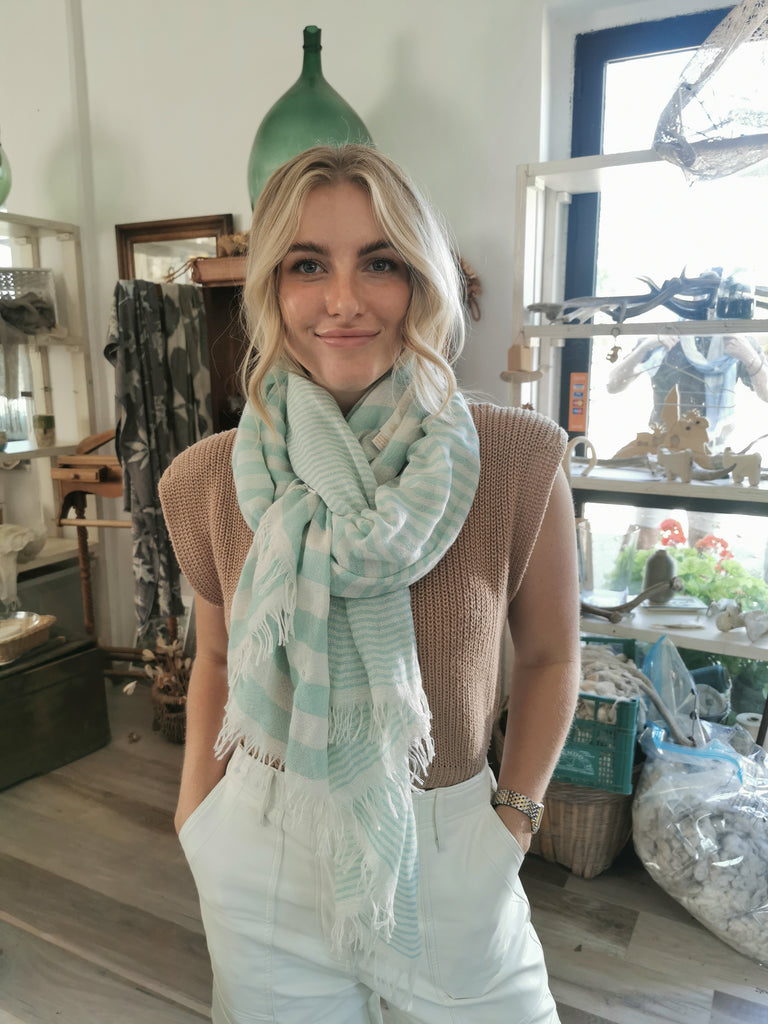 CHIANTI CASHMERE SHOP
Cashmere & Silk STRIPES
€285.00
Cheery and a sort of Happy-go-Lucky pattern, this is yet another Cashmere/Silk option that can either dress up or dress down your outfit
The horizontal stripes start off on one end a bit wide (about an inch) and taper off to about 1/2 inch on the other end - makes an interesting pattern contrast depending on how you wear it
Superfine, super lightweight cashmere & silk shawl in five different colors
Light enough to be used as a shawl in the summer or in air-conditioned rooms, and doubled over as a scarf in the winter, and it folds neatly to fit into your purse. 

70% Cashmere and 30% Silk

Ready to ship - order now for immediate delivery 
Modelled by our local friends and visitors!
Sottilissima da poter utilizzare come scialle in estate e piegato in due come sciarpa in inverno; dventa piccolissima da poter mettere nella borsa per averlo sempre a portata di mano!
Size:  28 x 80 in;  70 x 200 cm
Weight: 3,5 oz;  peso 110 grammi
Price does not include shipping; in Italia il prezzo e' IVA esclusa, che viene calcolato in fattura, mentre la spedizione sul territorio nazionale e' gratuita