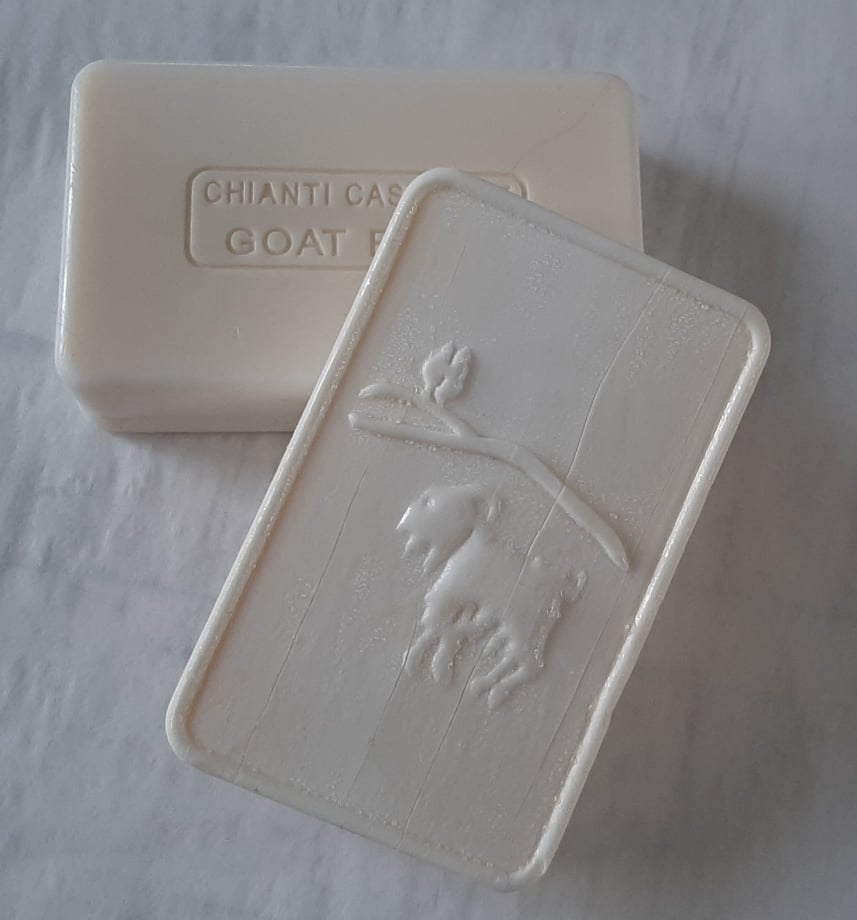 CHIANTI CASHMERE SHOP
CASHMERE GOAT'S MILK BATH SOAP Corona Offer: 5 bars
€30.00
WASH YOUR HANDS!
It is a scientific fact that SOAP destroys viruses, including the Corona Virus,
by breaking apart the layer of fat that surrounds it.
Lathering your hands for 20 seconds will effectively kill the virus and block transmission.
We have been making our CASHMERE GOAT'S MILK for over ten years, from pure natural ingredients, with no artificial dyes or perfumes, with the added boost of our Cashmere Goat's milk that makes it a real beauty treatment for your hands and body. 
Lather up as often as you need, and your skin will remain soft and moisturized
We sell our soap for 7 Euros/bar here in our gift shop in Italy

Our CORONA OFFER to our clients:
To avoid charging you for international shipping,
we are drop-shipping our soaps to the US at our expense
 and deliver your order from there:
5 Bars of Soap for 30,00 instead of the normal price, of 35,00
Free international shipping from our farm in Tuscany to the Continental USA 
YOU PAY ONLY FOR LOCAL SHIPPING
Note:  the same order shipped directly from Italy costs 34 euros for shipping to destination
                                      Gift packaing not incuded in USA offer
Ordinate in Italia?  scriveteci al info@chianticashmere.com per calcolare costi di trasporto